Wednesday, September 20 2017
Rustoleum Chalked Spray
Rustolem have put their chalked into a spray can! Say what now... Yes in a spray can! I tried the spray can on both a larger project and a smaller project. The smaller project was this simple old pine frame.
The spray itself seems thinner than most sprays i have used previously. So I feel like it took 3 light coats to get a really nice coverage. I prefer to spray lighter coats to avoid runs & build up to a nicer finish.
The colour itself is almost exact to the lid of spray can. The finish is a nice matte chalky look. It has a slightly different feel to their chalk paint in the 1L tins. In saying that though this was a very quick and easy project to do. It was simple & took no time at all. I gave the frame a very basic light sand and sprayed 3 coats. It dries to the touch in 20 mins and you need to recoat it within the hour.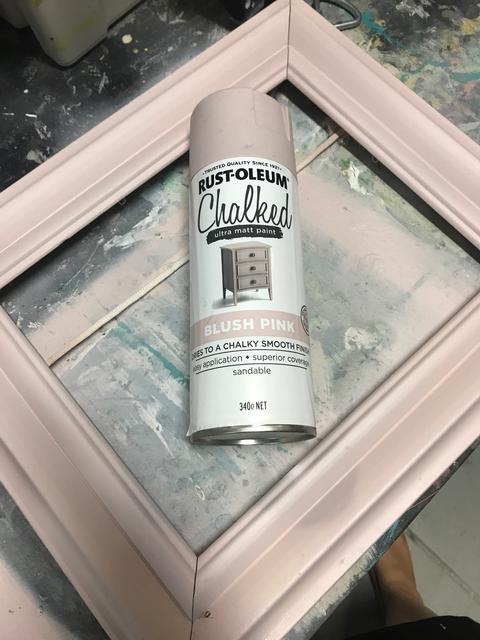 Positives; very easy to use, nice smooth finish, colours are very pretty & delivers that nice matte chalky look. Makes for a quick simple upcycle project. The only negative I have is that I personally would not use it on a large piece. I sprayed a bedside and it was a bit tedious. I find the 1L tins much nicer and easy for a larger project as they have great coverage & are more suited to that type of thing. All in all I do think these spray cans are a great DIY option.
#rustoleum #chalked