Thursday, October 06 2016
Sanding is always a tedious task! Thinking scratched hands & broken nails... Not any more!
Recently I was given a sanding glove. It looks kind of odd & I thought this looks crazy. How will this work? Well I was eating my own words! These gloves are the best. They are so easy to use, the get into all the nice curves of the funirture & are a breeze on spindles!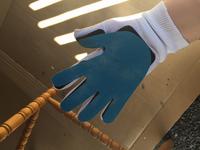 The sanding pads attach to the sandi hands glove. I prefer the cotton glove because it's breathable. The pads come in a variety of grits and have made sanding furniture so much easier.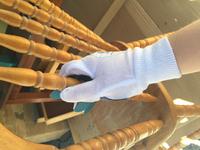 Find the gloves online at www.graftonpaintandcolour.com.au
#sandihands #sanding