Thursday, November 10 2016
Fusion Fresco.... #fresco
Recently Fusion Mineral Paint has added Fresco texture to its range of paints. Fresco comes in a white powdered form. It is then added to any of the Fusion colours to create an aged, weathered, worn, rustic texture. I always like to start simple so I tested my first encounter with Fresco on a simple timber photo frame.
Step 1.
Prep the frame - I very lightly sanded the frame to scruff it up a bit. No real effort required, just a light sand.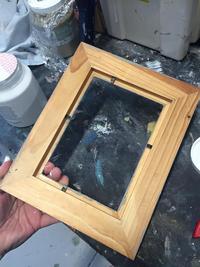 2. Next you will need to mix your fresco with your fusion mineral paint. I use 2 parts fusion to 1 part fresco. I personally like it a bit thicker. You can always water it down a little bit to get your desired consistency.
3. Brush on the fresco to your piece. I didn't use any particular technique. I simply slapped it on any which way. Leave it to dry for a couple of hours and it will look something like this... Dont stress about the cracks. They will disappear!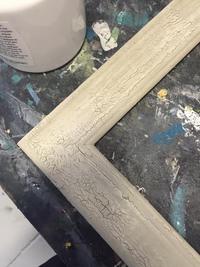 4. I then applied 2 coats of Fusion in the colour Casement. Leave to dry.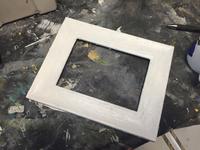 5. I then wet sanded the casement to distress back to my first colour of Linen. You can see that where you sand the brush strokes will show. I don't mind this at all as that is the idea of having that rustic look.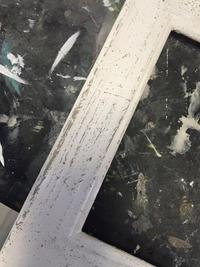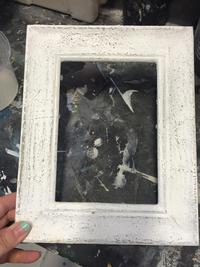 I like the idea that Fresco is not perfect. If you like smooth perfect finishes... this is not for you. If you like the rustic feel of it then give it a go. The thing i love about #fusionmineralpaint and their products is that they are simple to use! Why not give it a try or join us in one of our workshops!